MADE IN ITALY IN THE WORLD CAR COMPANIES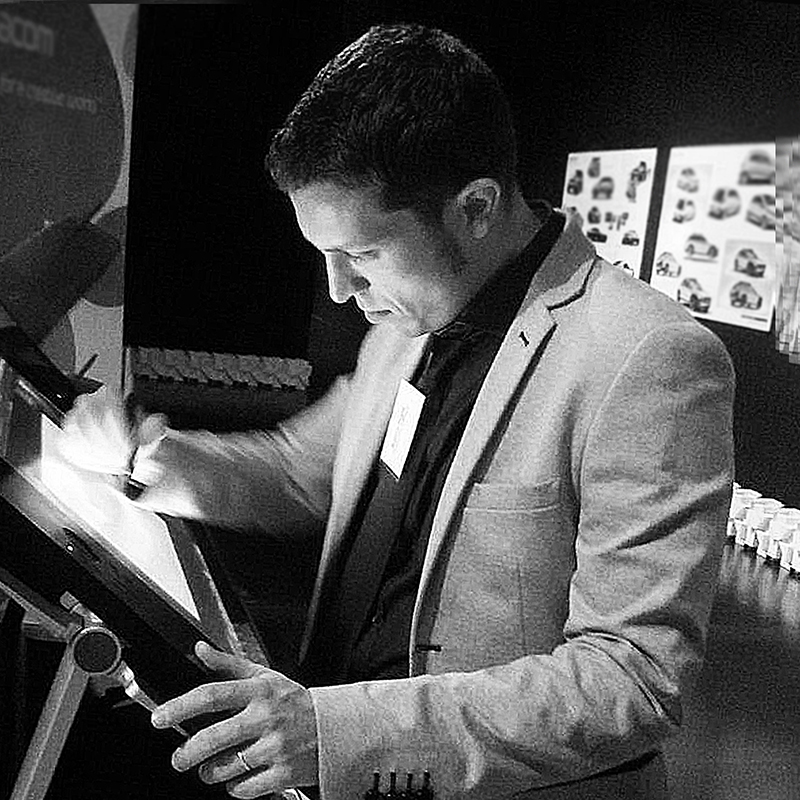 TAD V
transportation designer
@ Aprilia
Architect and Designer. I'm working as a Designer in Q-id (automotive – motorbike and industrial design company).  I collaborated in Piaggio S.p.a., Ducati, Luxury Living, Mv Agusta, Kawasaki and Ferrari. Now I'm in Aprilia S.p.a.
After University in Architecture I completed the Master TAD in Milan, gaining the scholarship by Volkswagen. I'm also currently working as Teacher of "Hand drawing & sketching for car design" at Master TAD at University Politecnico di Milano.
From the sketch to final 3d/render, the attention to detail and the care of the style are key points of my work and design process.
I then had a way to test my skills on other occasions, as can be noted in my portfolio and web site, expecially in car design competitions such as "Stile Italiano giovani" (2006-2010), "Car Design Competition" 2009, "Fiat Ofmn design 2013" contest and "Autostyle" 2014 winning the Creativity award by Auto&design.
Portfolio Extract | Antonio Paglia
Thesis Project | Audi A2.0
Antonio Paglia
with Giacomo Franceschi (Italy) and Cem 
Kayserili 

(Turkey)
Audi A2.0 is a small car designed for young people that aim to use a practical and sporty vehicle; the inspiration comes by the world of robotics and by the world of motorcycles, but without loosing the Audi footprint.
Because of the electric engine the layout can be unusual, so the dashboard is very light and the instrument cluster on the passenger side has been moved beyond the dashboard, in a more practical and smarter position because it allows some extra space.