TADtalks – 10th November 2020 – Michael Robinson
TADtalks | car design inspiring ideas
Michael Robinson | Designing from a Distance
10th November 2020 – 2:00 PM (CET)
Politecnico di Milano, Online Campus
The Master in Transportation & Automobile Design, the School of Design of the Politecnico di Milano and Poli.Design organize TADtalks | car design inspiring ideas, a series of talks on transportation design topic.
The next speech will be held by Michael Robinson, from 2019 Design Master for the largest EV project in the world – Icona/Evergrande. The proposed topic will be "Designing from a Distance".
A multifaceted designer, Robinson has a great passion for advanced research that has generated many provocative concepts of cars, yachts, helicopters, trains, architecture, fashion, etc. He is an excellent keynote speaker on very varied topics in great demand around the world, thanks to his strong vision as a futurologist.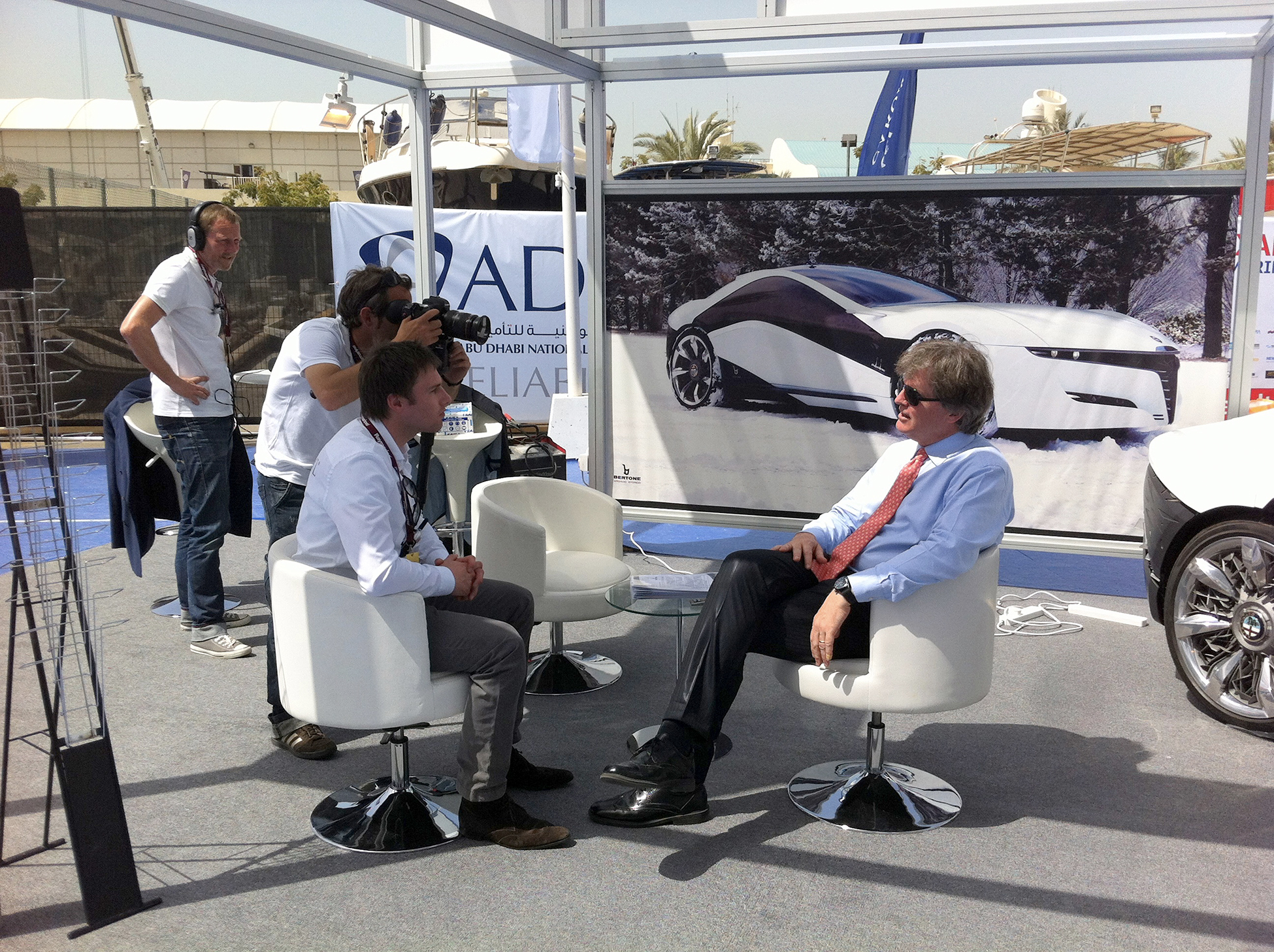 Robinson's speech entitled "Designing from a Distance" will describe what it means facing the global car design profession in Smart Working, a new reality in remote, flexible workforce management caused by Covid19, offering many opportunities for designers to show our creativity in problem solving, not only for the object we create, but how we will be creating them in the future.
For this meeting 5 points Design Explorer 2020-2021 will be released.
Michael Robinson was born in Los Angeles, California in 1956.
He graduated from the University of Washington in Seattle in 1978 in Fine Arts and in 1979 in Industrial Design and played NCAA basketball. The day after graduation he moved to Turin and has been living in Turin since 1979, working as a car designer for the past 41 years in Italy, including prestigious roles as Director of Design for Lancia, Fiat, Bertone, ED, and this year he was appointed the Director of Design of Colani.
Some highlights of Robinson's long career:
1995 – European Car of the Year – Fiat Bravo/Brava (Interior design)
1995 – Mangusta 65′ Open yacht (Exterior & interior design)
1998-2000 – Earliest autonomous cars in Europe – Lancia Dialogos & Lancia Nea
1999 – Personal limousine for Pope John Paul II – Lancia Giubileo
2003 – First city car with 70% female buyers – Lancia Ypsilon
2003 – Inducted into the Car Designer Hall of Fame – MAUTO National Automobile Museum, Italy
2006-2020 – Top-selling van in Europe – Fiat Ducato
2011 – First autonomous eVTOL – Agusta Westland Project Zero (Bertone)
2015 – First 400 km/h train in Europe – Trenitalia Frecciarossa 1000 (Bertone)
2015 – First autonomous, electric, windowless race car – ED TORQ
2019 – Became Design Master for the largest EV project in the world – Icona/Evergrande