TAD08 thesis | Audi Zephiros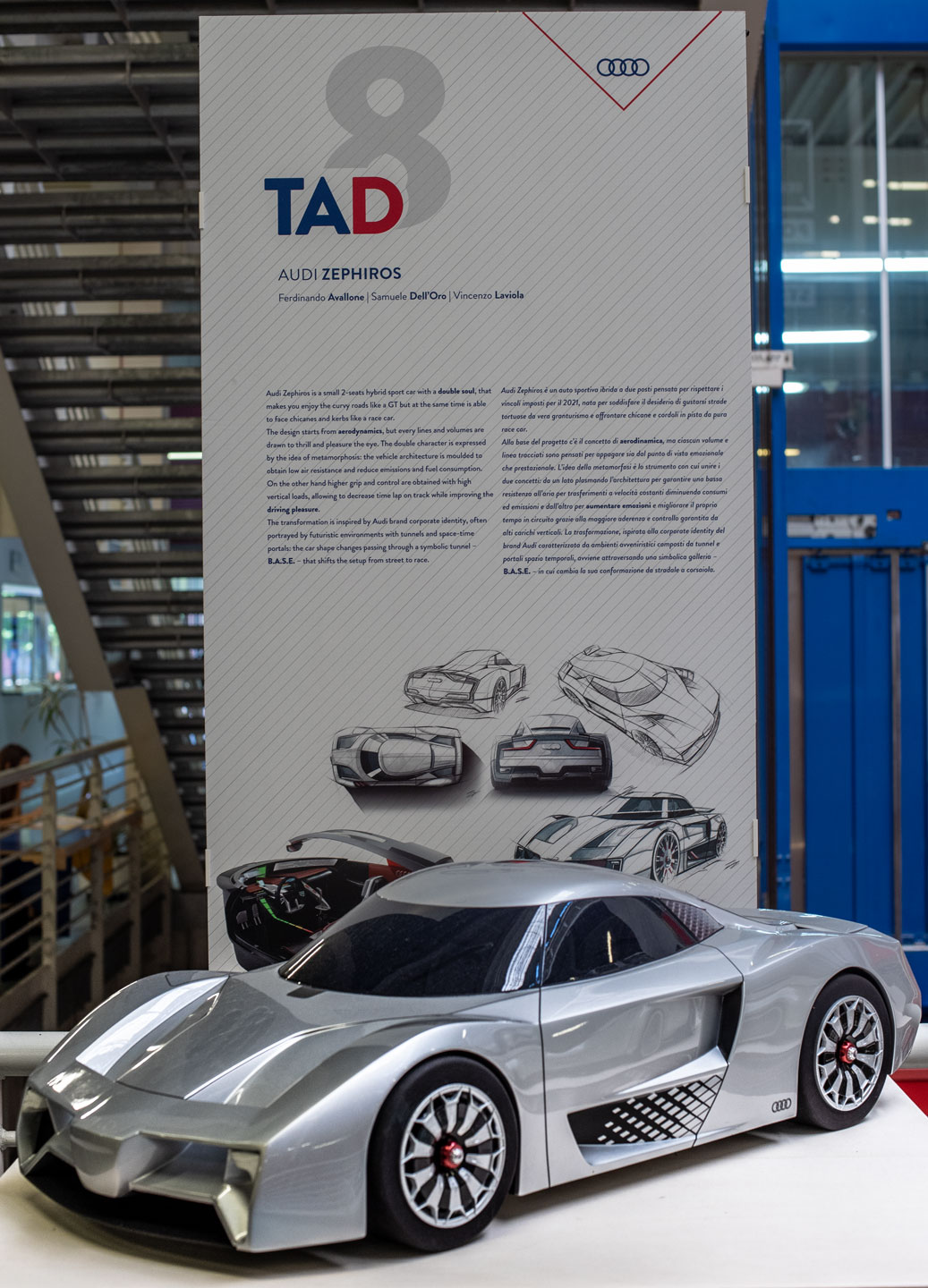 Audi Zephiros is a small 2-seats hybrid sport car with a double soul, that makes you enjoy the curvy roads like a GT but at the same time is able to face chicanes and kerbs like a race car.
The design starts from aerodynamics, but every lines and volumes are drawn to thrill and pleasure the eye. The double character is expressed by the idea of metamorphosis: the vehicle architecture is moulded to obtain low air resistance and reduce emissions and fuel consumption.
On the other hand higher grip and control are obtained with high vertical loads, allowing to decrease time lap on track while improving the driving pleasure.
The transformation is inspired by Audi brand corporate identity, often portrayed by futuristic environments with tunnels and space-time portals: the car shape changes passing through a symbolic tunnel – B.A.S.E. – that shifts the setup from street to race.