[TAD01] Alfa Romeo Ascari
TAD01 thesis | Alfa Romeo Ascari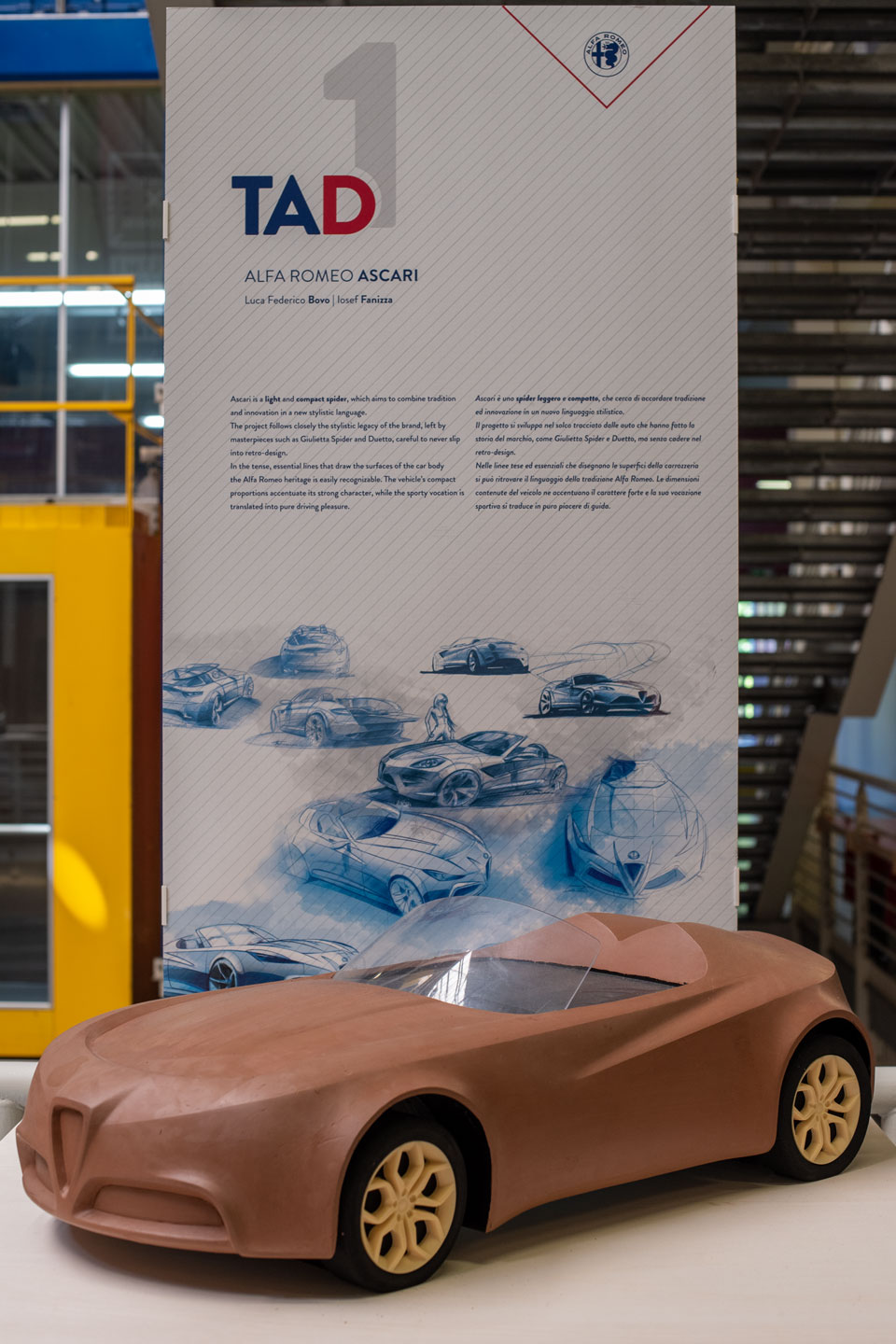 Ascari is a light and compact spider, which aims to combine tradition and innovation in a new stylistic language.
The project follows closely the stylistic legacy of the brand, left by masterpieces such as Giulietta Spider and Duetto, careful to never slip into retro-design.
In the tense, essential lines that draw the surfaces of the car body the Alfa Romeo heritage is easily recognizable. The vehicle's compact proportions accentuate its strong character, while the sporty vocation is translated into pure driving pleasure.