TAD03 thesis | Volkswagen QB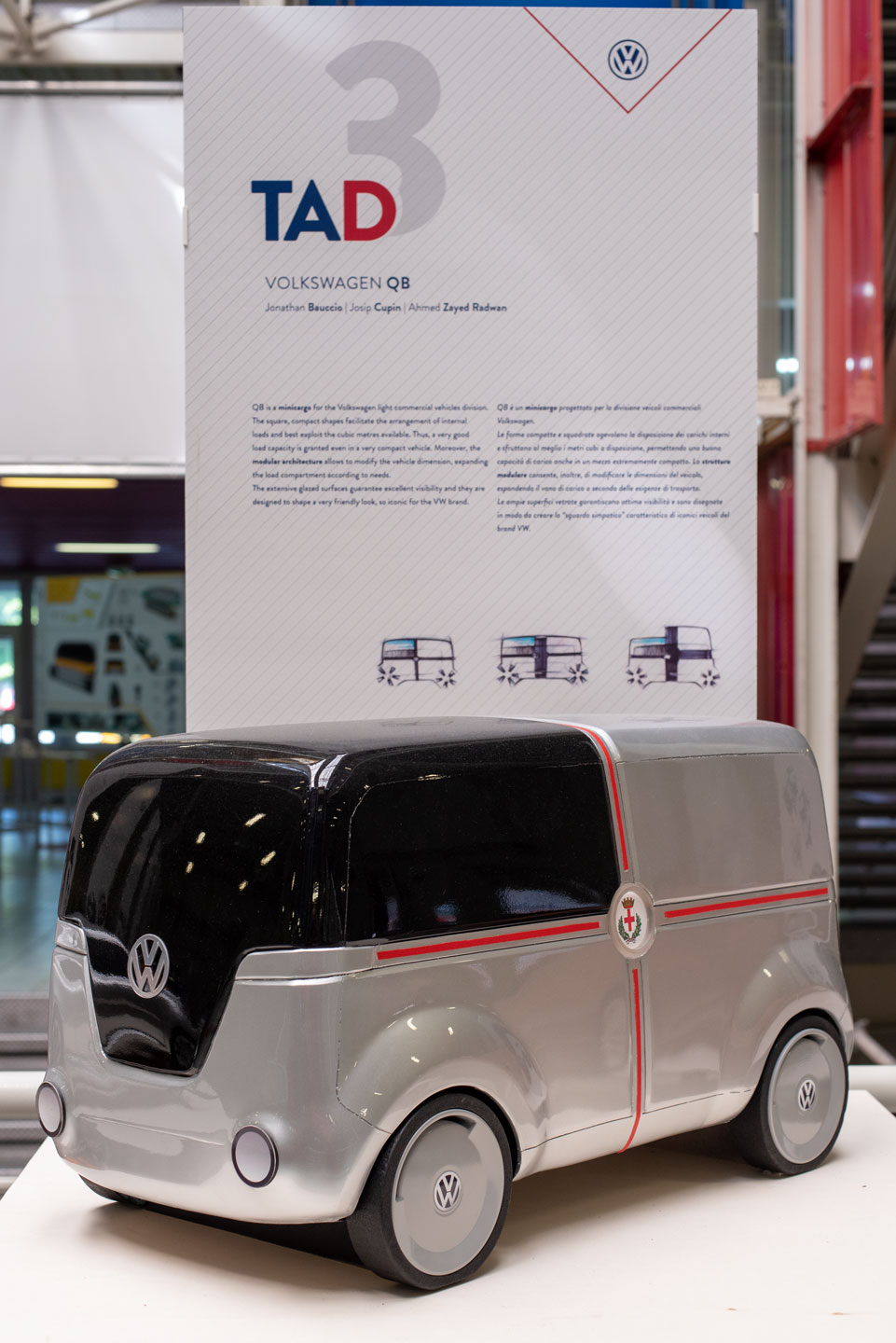 QB is a minicargo for the Volkswagen light commercial vehicles division.
The square, compact shapes facilitate the arrangement of internal loads and best exploit the cubic metres available. Thus, a very good load capacity is granted even in a very compact vehicle. Moreover, the modular architecture allows to modify the vehicle dimension, expanding the load compartment according to needs.
The extensive glazed surfaces guarantee excellent visibility and they are designed to shape a very friendly look, so iconic for the VW brand.