TAD04 thesis | Porsche Medhelan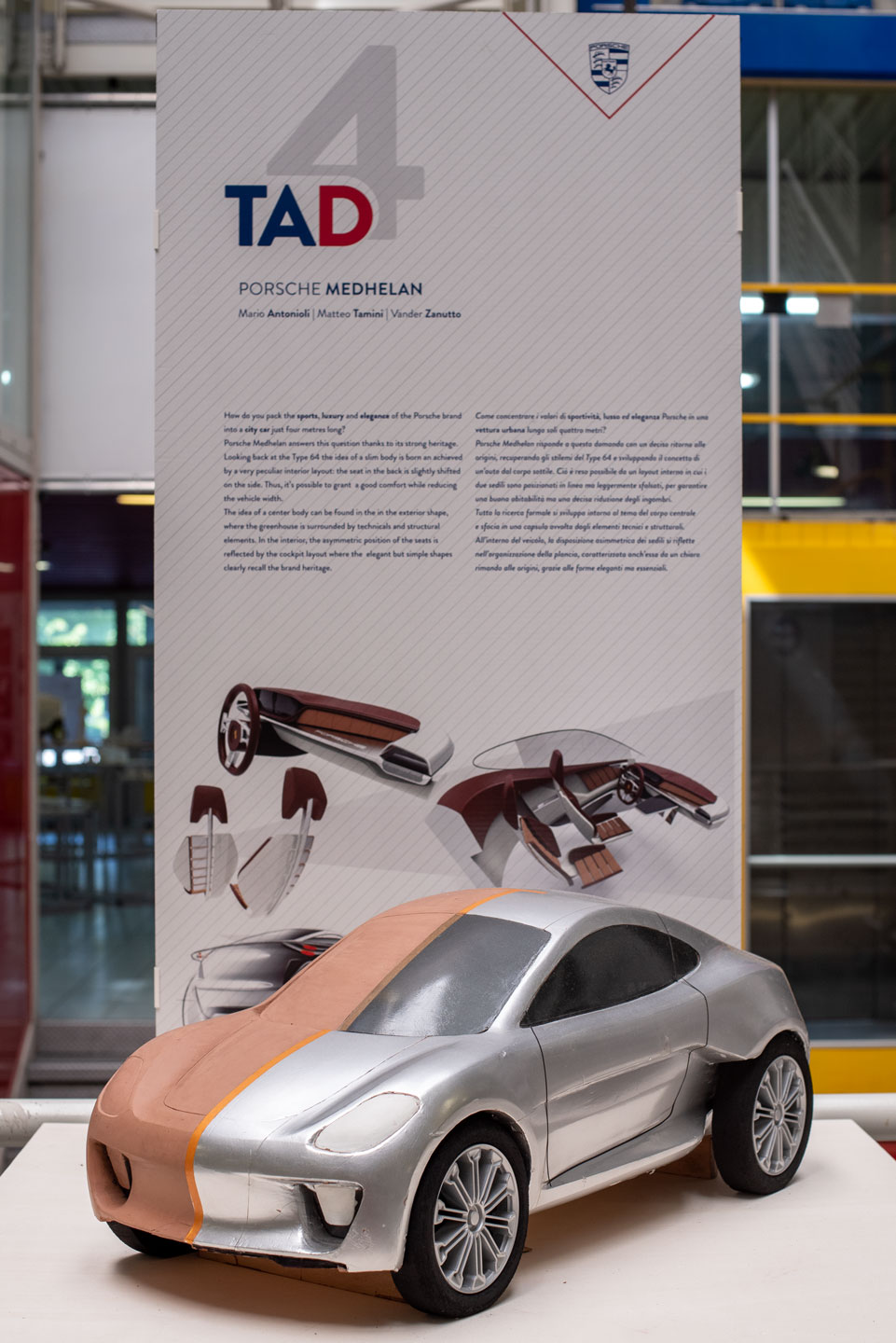 How do you pack the sports, luxury and elegance of the Porsche brand into a city car just four metres long?
Porsche Medhelan answers this question thanks to its strong heritage. Looking back at the Type 64 the idea of a slim body is born an achieved by a very peculiar interior layout: the seat in the back is slightly shifted on the side. Thus, it's possible to grant a good comfort while reducing the vehicle width.
The idea of a center body can be found in the in the exterior shape, where the greenhouse is surrounded by technicals and structural elements. In the interior, the asymmetric position of the seats is reflected by the cockpit layout where the elegant but simple shapes clearly recall the brand heritage.