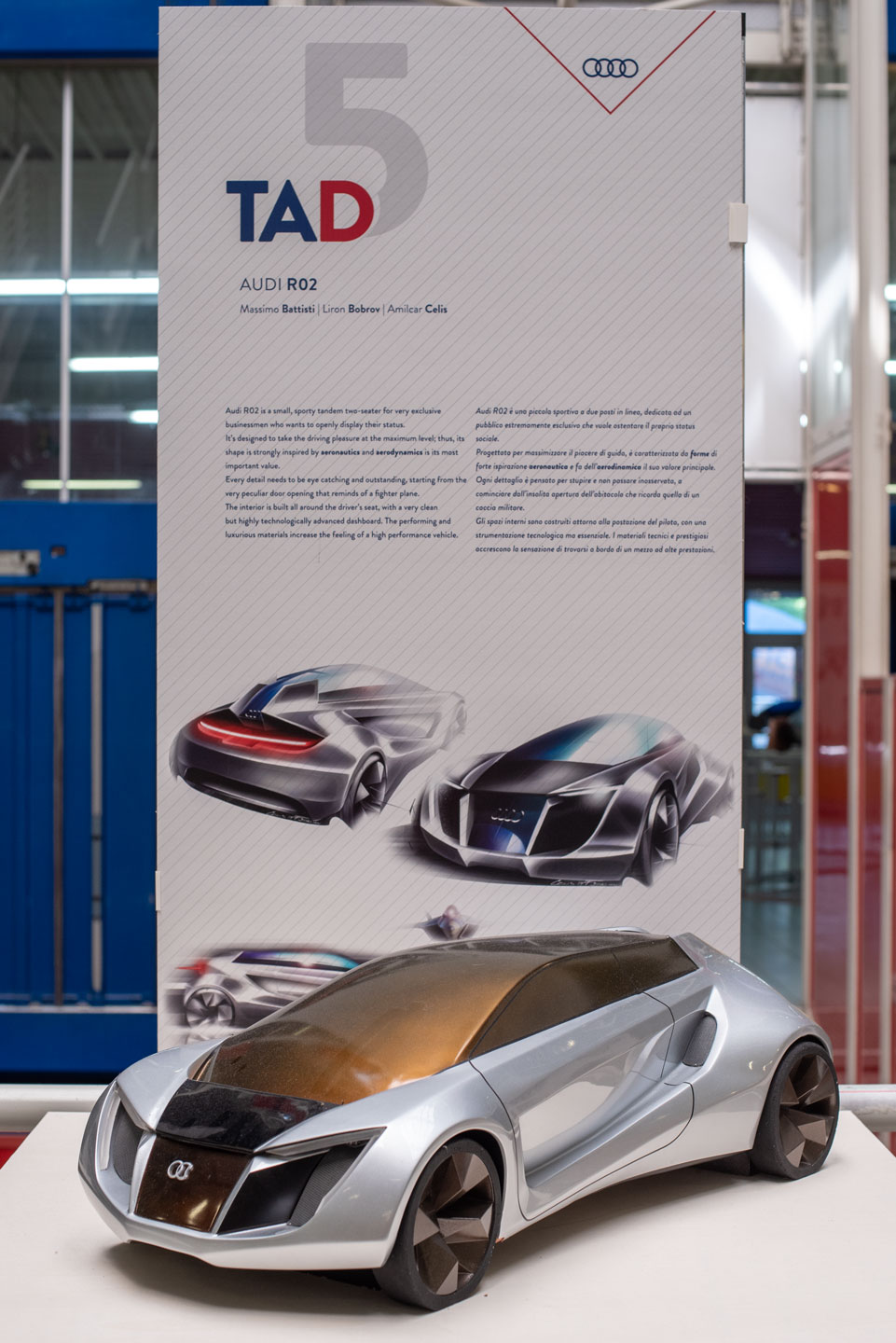 Audi R02 is a small, sporty tandem two-seater for very exclusive businessmen who wants to openly display their status.
It's designed to take the driving pleasure at the maximum level; thus, its shape is strongly inspired by aeronautics and aerodynamics is its most important value.
Every detail needs to be eye catching and outstanding, starting from the very peculiar door opening that reminds of a fighter plane.
The interior is built all around the driver's seat, with a very clean but highly technologically advanced dashboard. The performing and luxurious materials increase the feeling of a high performance vehicle.